About us
---
Certeza® Laboratory is dedicated to providing superior attention in hemodialysis treatment. We strive to make your experience as comfortable as possible. Your treatment is managed by a highly qualified team, with cutting-edge japanese technology, in a friendly environment where you will receive personalized care.

Our facilities at Certeza® offer you everything you need to obtain a high quality service, for example: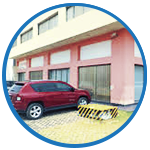 Parking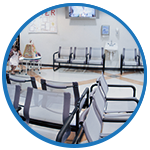 Waiting area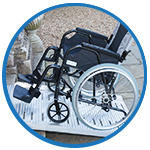 Handicap access ramps
See what our patients say about Certeza® Testimonials
We are certified by:

Services
---


Hemodialysis for
local patients





Hemodialysis for
for travelers





Other services




Testimonials
---
02/02/2014
Cancún

"We want to commend the entire staff from Certeza Cancún. Starting with the quick email response of Dr. Ibarra to all our questions. The facility in Cancún is very modern, professional, and hygienic. We were greeted kindly by Ms. Sánchez. The staff member that accommodated dad's needs was Ms. Heredia, who was fantastic. Also, the consultation taken by Dr. Susana Tonix was extremely through. Mr. Sarmiento was also very careful and attentive. All in all this facility was phenomenal and made dad's trip to Cancún possible. We will definitely be back and we highly recommend this facility to anyone planning to travel!"


- Jesús Acevedo-Peña
22/04/2015
Playa del Carmen

"This is my second time dialyzing at Certeza clinic. I'm very satisfied with the service that is provided for me. The staff is very friendly and well trained for this work. The clinic is very clean and quiet. I have absolutely no complaints whatsoever I'm already planning when I return to Playa del Carmen again."


- Paula Stepansky